Lap Band / Gastric Band
With Gold Coast Hypnosis
The best way to lose weight with hypnotherapy on the Gold Coast & Brisbane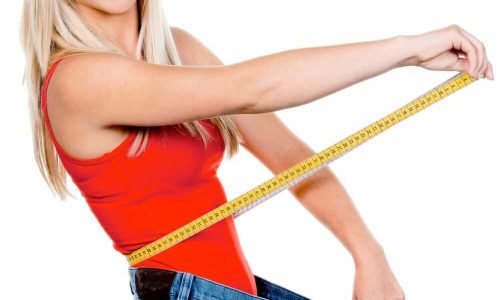 For many people, losing weight is almost impossible without help and support. Medical procedures of any kind are always a risk for things like infection and healing issues.
Medical Lap Banding is no different. 
Hypnotically induced Lap Banding creates the same result in a fraction of the time, at a fraction of the cost, it is pain free and has no potential medical issues. The results are amazing.
Hypnotic Lap Banding works by re-training the mind and changing the way you think about food. We train your brain to be satisfied with smaller food portions leading to long term weight loss.
During your session, John will work through the potential causes of your weight.  Often there are underlying factors that drive us to do certain things. When you eliminate the cause, you are on your way to a better life. 
It is very important that you are ready for this. Hypnosis cannot make you do something you do not want to do, so think about this carefully and only proceed when you are ready mentally to commit to a healthier, slimmer life.
Read more about John. One of the World's leading Master Hypnotherapists by clicking here
When there are pain free, safer, faster and cheaper options – why on earth would you do this to your body
or call John direct
0414 779 397
Lap Band Hypnotherapy
If you aren't familiar with the term, Lap or Gastric Banding is a technique that enables people to lose weight by surgically adding an adjustable silicone band around the upper part of the stomach.
Medically, it is termed as Laparoscopic Adjustable Gastric Banding (LAGB) and is a tried and tested method to limit the amount of food that a person can physically eat. As such, it helps them shed weight fast. The aim of using the gastric band is to reduce the size of your stomach so that when you do eat more than you should, it will cause you pain in your stomach. Sounds bad, doesn't it? Well, it is. However, this will eventually get you accustomed to being content with smaller portions and accelerate weight loss.
As mentioned above, this is an operation performed on the body and much like any other operation, it involves a lot of adverse repercussions and potential complications that you would have to live with for your entire life.
Hypnotherapy Over Surgery
Gastric or Lap Band Hypnotherapy is not by any means a physical procedure. It involves nothing but the subconscious mind and ways of altering its pattern of thought. This form of hypnotherapy takes the very same concept of having a band around the upper portion of your stomach but not in any sort of physical way whatsoever. It finds a way to convince your subconscious mind that it is present and thus helps you get closer to your weight-loss goal without experiencing any side effects that you would otherwise have had to with a surgical procedure.
My procedure involves the use of advanced hypnotherapeutic techniques to get your subconscious mind to essentially believe that you have a virtual gastric band fitted within your body. This will get you to accept that the size of your stomach has considerably reduced and thus your appetite will be curbed accordingly. Rest assured, my Gastric Band Hypnosis process will help you lose weight in a much healthier way, without any of the risks that accompany surgical procedures. By making use of hypnosis, I can encourage you to recall long-forgotten experiences revolving around food that may be affecting you presently at the subconscious level. Identifying and tackling harmful thought patterns regarding food can prove effective for executing Gastric Band Hypnosis.
Why Diets Aren't for Everyone
The reason you may be considering alternatives such as hypnotherapy or surgery is that diet is probably not for you. I sympathise with you on that note because many diets can be very difficult to maintain on a continual basis without any sort of push or motivation to help you along the way.
You see, diets don't actually help you cope with the permanent lifestyle changes that come along with them – transforming your entire perspective of food and sustaining a long-term change in eating habits. In reality, diets tend to be either too restrictive or they completely deny us our favourite foods – comfort foods – the ones that typically bring us relief during stressful times.
The Procedure
Our first session will likely be an introductory one where I shall first establish your aim and what you hope to achieve from Gastric Band Hypnotherapy. I shall open the floor for you to discuss anything that you would want out in the open to help me delve deeper into the root of the problem. You can mention any previous weight loss attempts if you've made any, or just discuss your general attitude toward food. Using this information, I will be able to paint a clear picture of your train of thought and whether or not alternative means of therapy could be considered.
My method has been meticulously designed to mimic the feel of a Gastric Band surgery and allow your subconscious mind to believe that you have actually undergone the procedure. I shall start by putting you in a deeply relaxed state – a trance – through hypnosis. Rest assured, you will be completely aware of what is going on around you and in total control at all times.
While in this state, I will talk you through the entire operation. I will explain every step to get you to visualise yourself undergoing the surgery by making it feel completely authentic. Your subconscious mind will believe whatever I say to be happening to you.
Your Comfort Is of Utmost Importance
I completely understand that this might appear to be a scary concept. That is why establishing trust and comfort is my utmost priority here at the Hypnotist Gold Coast. I never proceed before establishing that my client has no issues with the whole process. Book your first Lap band Hypnotherapy session now at our office right here in the Gold Coast or at the comfort and privacy of your home and witness the magic happen.
or call John direct
0414 779 397